Guide officiel Call of Duty Modern Warfare 2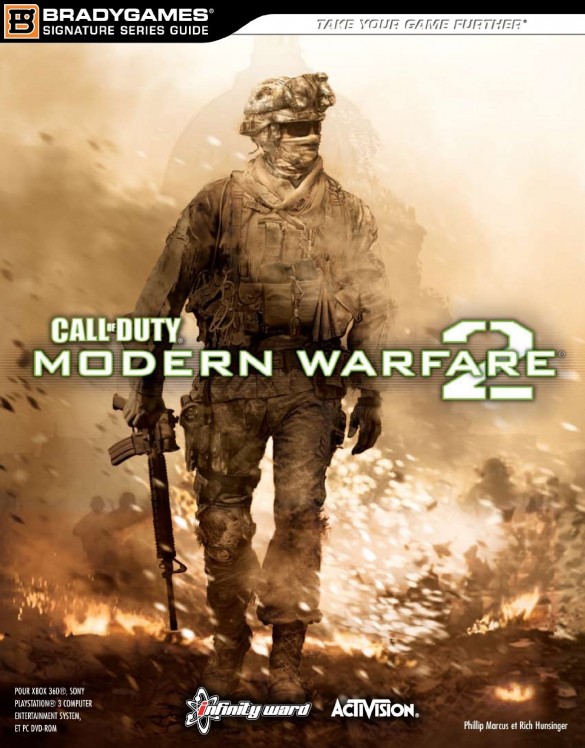 Le guide officiel de Call of Duty Modern Warfare 2
Call of Duty Modern Warfare 2 est un FPS sorti sur PC, Xbox 360, PS3 et Mac en novembre 2009.
Appartenant à la série des Call of Duty et suite du premier Modern Warfare il s'agit d'un jeu orienté sur les mises en scène du mode histoire en parallèle d'une partie multijoueur.
On retiendra surtout le côté FPS spectable et avec de nombreux moments spectaculaires à vivre dans le mode histoire. Le multijoueur lui déçoit un peu comparé au grandiose proposé en mode histoire.
Le guide officiel
Le guide officiel est édité par Bradygames et est sorti uniquement en anglais.
On y retrouve tous le cheminement du mode histoire ainsi de que nombreuses informations sur les différents modes de jeu et l'inventaire.