Guide officiel Call of Duty Black Ops 3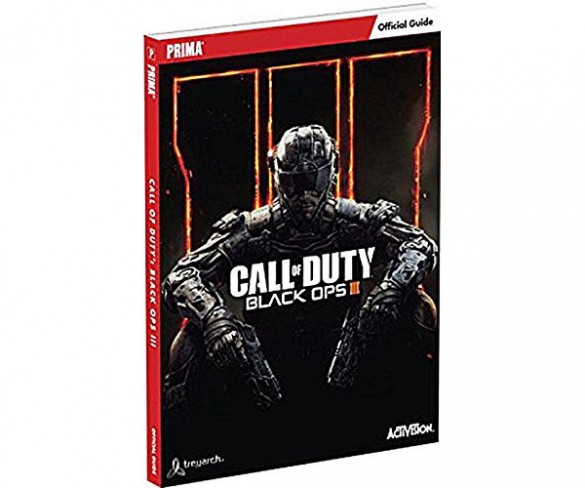 Le guide officiel de Call of Duty Black Ops 3
Call of Duty Black Ops III est sorti le 6 novembre 2015 sur PC, PS4, PS3, Xbox One et Xbox 360.
Il fait parti de la série phare d'Activision et met l'accent sur une aventure solo toujours plus riche et incroyable ! le multi n'est quand à lui pas en reste avec ces nombreuses possibilités !
On notera tout de même que le jeu vaut surtout le détour sur PS4 et Xbox One. A éviter donc sur PC et les consoles de générations précédentes si vous le pouvez.
Le guide officiel
Le guide officiel de Call of Duty Black Ops III est édité par Primagames et est sorti en français. Le guide est composé de 320 pages décrivant l'ensemble des modes de jeux.
On y retrouve :
La solution complète de l'aventure solo : tout est détaillé dans les moindres détails notamment la position de tous les ennemis
Des cartes des différentes zones : Très détaillées, elles spécifient notamment les emplacements stratégiques selon si l'on joue en solo ou en multijoueur
Multi-joueur : Tout est expliqué, mode, tactiques de jeux, armes, classements,etc
Bonus : secrets, trophées, succès, etc
Il s'agit véritablement d'un guide indispensable si vous voulez aller jusqu'au bout de ce que Black Ops 3 a à vous offrir.

Le guide officiel édition collector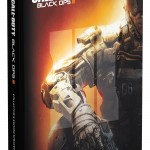 la version collector s'illustre par sa magnifique couverture. Il est important de préciser qu'il s'agit de la version anglaise du guide qui est présente.
En bonus dans ce guide on retrouve aussi un goodie sympa à ajouter à votre collection.