Guide officiel Call of Duty : Advanced Warfare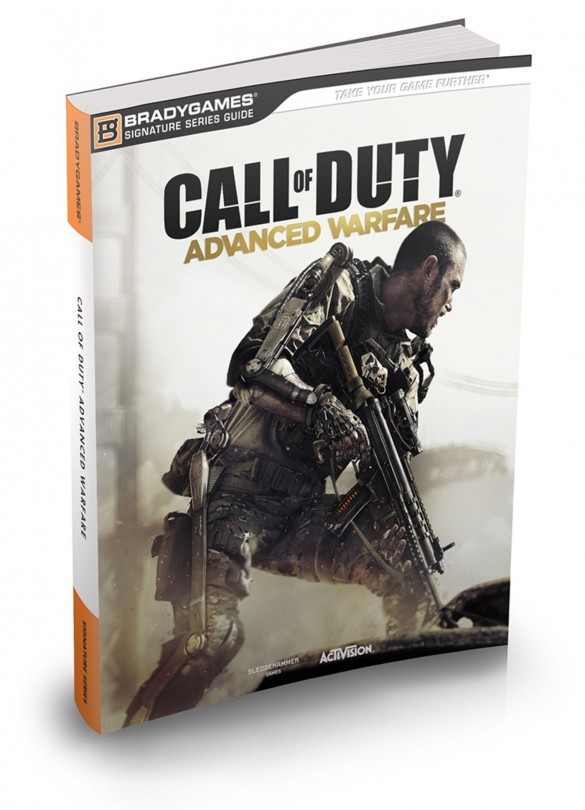 Le guide officiel de Call of Duty : Advanced Warfare
Call of Duty Advanced Warfare est un FPS sorti sur de nombreux supports : PC, PS3, PS4, Xbox 360 et Xbox ONE le 4 novembre 2014.
Nouvelle mouture d'une série composée déjà de nombreux épisodes il était difficile de faire mieux que tous les précédents. Et pourtant CoD Advanced Warfare est un petit bijou de FPS car il reprend les bons points de ses prédécesseurs tout en continuant de proposer des nouveautés : Le résultat est très réussi !
Au niveau de la campagne solo de gros efforts ont été fait car elle est très prenant et la variété des missions vous garderont accrochés jusqu'au bout.
A noter que le jeu intègre des notions de RPG comme la notion de classe en multi. On retrouve aussi un exo-squelette !
Difficile en quelques mots de faire le tour des parties multijoueur et coop du jeu mais sachez que c'est véritablement une réussite sur tout les points. Prenez le temps de lire le test du jeu sur jeuxvideo.com pour en découvrir toutes les subtilités.
Le guide officiel
le guide officiel de Call of Duty Advanced Warfare est édité par Bradygames et est sorti en anglais. Composé de 240 pages ce guide passe en revue l'ensemble des modes du jeu.
On retrouvera dans ce guide les parties suivantes :
basiques du jeu et "entraînement" : Information sur l'EXO et le gameplay de la campagne
cheminement complet de la campagne solo
trophées et succès à débloquer sont dévoilés et expliqués
multiplayer : les fonctionnements de base du multiplayer ainsi que des informations sur les combats
inventaire du mode multiplayer
cartes du mode multiplayer
Vous aurez aussi des informations plus détaillés sur l'exo squelette et sur les aspects liés au classe de personnages.

Le guide officiel édition limitée

Le guide officiel édition limitée est sorti en anglais uniquement. Voici ce que vous aurez en plus de la version standard :
3 pièces brodées en tissu qui représente "Atlas", "AW" et "Sentinel Task Force insignia"
Couverture rigide avec une illustration exclusive