Guide officiel Metal Gear Solid 2 Sons of Liberty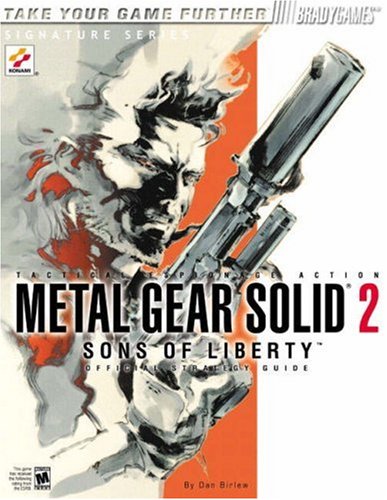 Présentation du jeu
Depuis l'incident survenu à Shadow Moses Island, la technologie secrète de Metal Gear a été divulguée sur le marché noir par les machinations de Revolver Ocelot. En conséquence, d'innombrables variations de Metal Gears ont vu le jour aux quatre coins du monde, faisant de l'arme un élément de plus en plus courant des forces armées des puissances nucléaires. Au milieu de tout cela, Solid Snake, qui fait maintenant partie du groupe "Philanthropy", un groupe anti-Metal Gear, a appris qu'un nouveau prototype, Metal Gear, a été développé par les US Marines et est transporté dans le secret vers une destination inconnue. . Pour en savoir plus sur cette nouvelle machine, Snake doit s'infiltrer dans le transport, déguisé en pétrolier, alors qu'il redescend le fleuve Hudson. Cependant, alors que Snake est sur le point de commencer sa mission, le navire est saisi par un groupe mystérieux et bien armé, déterminé à voler le nouveau Metal Gear à ses propres fins, néfastes.
Le guide officiel de Metal Gear Solid 2 Sons of Liberty
Le guide de Metal Gear Solid 2 Sons of Liberty de 160 pages est édité par Bradygames et est sorti en anglais.