Guide officiel Kingdom Hearts 358/2 Days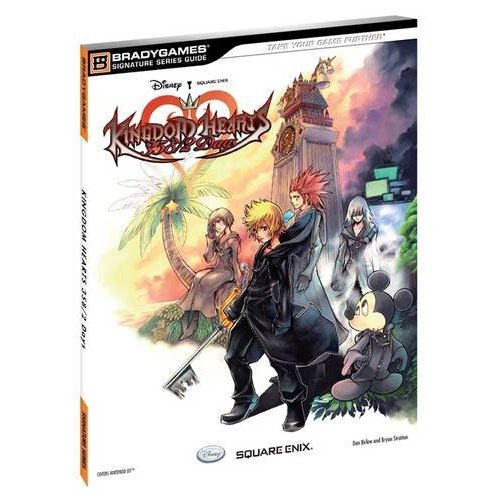 Le guide officiel de Kingdom Hearts 358/2 Days
Kingdom Hearts 358/2 Days est un jeu vidéo d'action-RPG développé par H.A.N.D et édité par Square Enix et Buena Vista Games sur Nintendo DS. Il est sorti le 9 octobre en Europe.
Cet épisode se situe entre Kingdom Hearts: Chain of Memories et Kingdom Hearts 2. Tout comme dans les épisodes qui l'ont précédé, on retrouve les personnages franchisés des deux sociétés, Square Enix et Disney ; ce jeu est un action-RPG. Il s'agit d'un épisode commençant à la naissance de Roxas jusqu'à son combat contre Riku, pendant que Sora, Donald et Dingo sont endormis après les évènements de Kingdom Hearts Chain of Memories.
Il est possible d'incarner les 13 membres de l'Organisation XIII, ainsi que Sora, Mickey, Donald, Dingo, Xion, 14ème membre de l'Organisation XIII et Riku, pour un total de 19 personnages jouables, dans des missions diverses et variées pour le compte de l'Organisation XIII.
Source : http://fr.wikipedia.org/wiki/Kingdom_Hearts:_358/2_Days
Le guide officiel
Le guide officiel de Kingdom Hearts 358/2 Days est édité par Bradygames et sorti en anglais. Composé de 320 pages ce guide est composé des éléments suivants :
Cheminement complet des modes histoire et missions
Bestiaire exhaustif, pour chaque ennemis on retrouve ses points de vie, ses points faibles et le nombre de points d'expérience gagnée
Explications détaillées du gameplay
Toutes les cartes sont détaillées avec l'emplacement de tous les objets
Différents artworks au fil des pages ...