Guide officiel God of War : Chains of Olympus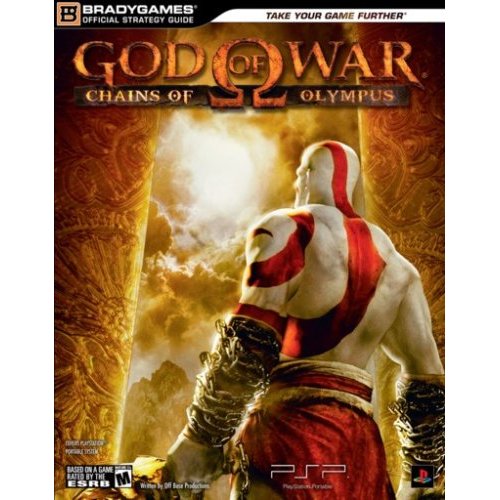 Le guide officiel de God of War : Chains of Olympus
God of War: Chains of Olympus est un jeu vidéo d'action développé par Ready at Dawn Studios, sorti le 28 mars en France sur PSP.
L'histoire de cet épisode se situe dix ans avant le premier épisode, God of War (2005). Il racontera ainsi l'une des missions que Kratos a réalisé au nom des dieux de l'Olympe, avant de se rebeller contre son maître.
Chains of Olympus (Les Chaînes de l'Olympe) commence avec la défense de la ville d'Attique face à l'invasion de l'armée Perse. Kratos notre héros, doit faire face au Basilic, le monstre Perse le plus redoutable, qui dévaste la ville. Après la destruction de ce monstre, des puissances divines cachent le soleil, plongeant le monde dans la plus grande obscurité. Kratos fait route vers la ville de Marathon afin de comprendre ce qui se passe....
source : http://fr.wikipedia.org/wiki/God_of_War:_Chains_of_Olympus
Le guide officiel
Le guide officiel de God of War Chains of Olympus est édité par bradygames et est sorti uniquement en anglais. On retrouvera dans ce guide :
Le cheminement complet de Kratos !
Les cartes détaillés avec tous les objets à trouver
Le bestiaire avec les forces et faiblesses de chaque ennemis
Les stratégies pour battre les boss
Les secrets dévoilés