Guide officiel Company of Heroes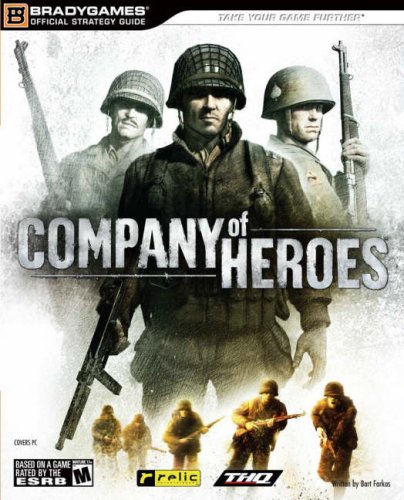 Présentation du jeu
Jeu de stratégie en temps réel se déroulant pendant la Seconde Guerre mondiale, Company of Heroes donne vie à tous les détails du monde cinématographique, à ce que la plus grande humanité de la guerre ait jamais connue. Company of Heroes est basé sur le moteur Essence de nouvelle génération de Relic et utilise également le moteur Havok Physics, offrant des détails visuels cinématiques dans un monde entièrement animé par une physique réaliste. Les joueurs découvriront le parcours des hommes courageux de la société Able au cours d'une campagne en solo qui commencera par l'invasion de la Normandie par leur combat à travers l'Europe, le tout dans le champ de bataille le plus dynamique jamais vu dans un match. L'environnement complètement destructible de Company of Heroes signifie qu'il n'y a pas deux batailles jamais se déroulent de la même manière. L'intelligence artificielle d'escouade avancée offre un nouveau réalisme et une réactivité surprenants, donnant vie aux soldats lorsqu'ils interagissent avec l'environnement et exécutent des tactiques d'escouade avancées pour éliminer les forces de l'opposition.
Le guide officiel de Company of Heroes
Le guide de Company of Heroes de 192 pages est édité par Bradygames et est sorti en anglais.