Guide officiel Tales of Zestiria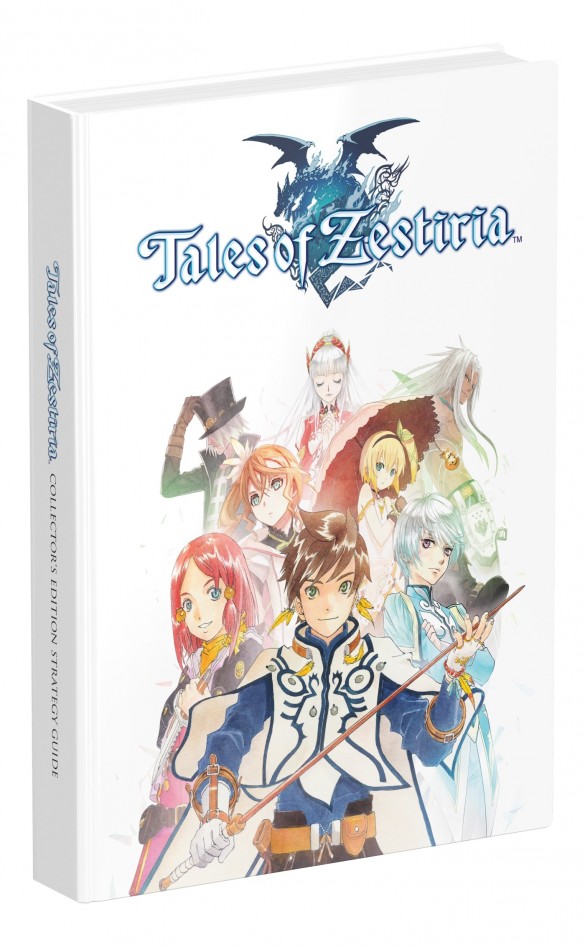 Le guide officiel de Tales of Zestiria
Tales of Zestiria est un jeu de rôle de la série culte des "Tales of" sorti en France le 16 octobre 2015 et édité sur PC, PS3 et PS4.
L'histoire met en scène Sorey qui a le don de communiquer avec les Seraphim avec lesquel il vit. L'arrivée d'une femme dans le royaume des Seraphim va sceller le destin de Sorey qui aura pour mission de restaurer la paix sur le continent de Glenwood. Rien que ça !
Le guide officiel
Le guide officiel de Tales of Zestiria est édité par Primagames et est sorti uniquement en anglais à l'heure actuelle. Pour l'instant il est seulement sorti en version collector et limité. Le livre est composé de 352 pages. Il comprend en plus des éléments classiques d'un guide un code bonus pour installer un thème PS4 sur votre console.
Voici ce que l'on retrouvera dans le guide en anglais donc :
Cheminement complet : très détaillé et compréhensif le guide couvre l'ensemble de l'histoire mais aussi les quêtes annexes
Plans détaillés de toutes les zones : ces cartes vous aideront à trouver les différents objets disséminer dans le jeu
Système de combat : très riche le guide vous détaille toutes les subtilités du système de combat pour que vous puissiez prendre en main le jeu sans difficulté
Stratégie : le guide explique les abilités spéciales, les styles de combat que vous pouvez exploités, les meilleurs stratégies pour chacun des personnages jouables