Guide officiel Tales of Symphonia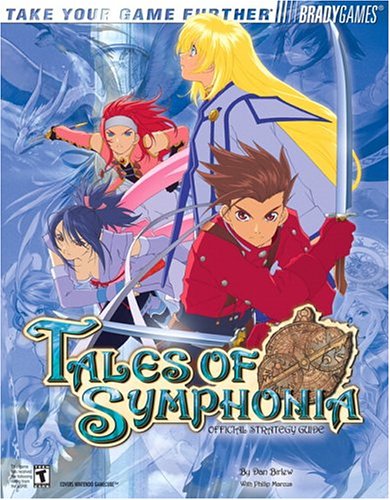 Présentation du jeu
Selon la légende, dans un village mourant de Sylvarant, un élu apparaîtra un jour parmi la population et le pays renaîtra. Maintenant, vous devez entrer dans un monde de couleur celtique dans lequel vous commanderez des combats en temps réel. Exécutez et combinez des centaines d'attaques spéciales, de sorts de magie et de combos. Chaque personnage évolue au gré de votre style de combat et le scénario change en fonction des relations entre les personnages. La frontière entre le bien et le mal s'estompe dans cette aventure immersive où le destin de deux mondes imbriqués est en jeu.
Le guide officiel de Tales of Symphonia
Le guide de Tales of Symphonia de 176 pages est édité par Bradygames et est sorti en anglais.