Guide officiel Tales of Symphonia – Dawn of the New World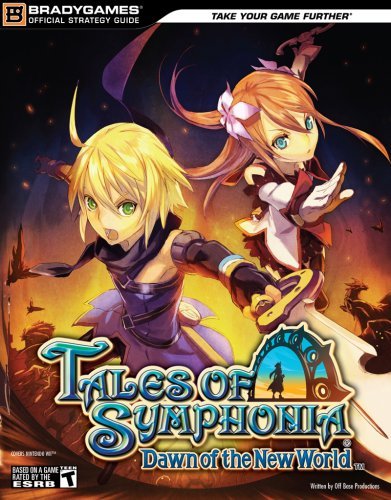 Présentation du jeu
Deux ans après les événements primés de Tales of Symphonia pour la Nintendo GameCube, Dawn of the New World suit le voyage de deux nouveaux jeunes héros, Emil Castagnier et Marta Lualdi, qui cherchent à découvrir le mystère de la raison pour laquelle leur monde est tombé en ruine. Dans leur quête, leurs chemins se croiseront avec la distribution originale de Tales of Symphonia, notamment Lloyd et Colette, ainsi qu'avec un esprit d'invocation connu sous le nom de Ratatosk, qui prétend être le seigneur de tous les monstres. Dawn of the New World présente une nouvelle fonctionnalité de recrutement de monstres grâce à laquelle les joueurs peuvent capturer plus de 200 ennemis uniques et les entraîner à participer activement au combat. Les joueurs peuvent ensuite nourrir ces monstres pour les rendre plus efficaces, et même les transformer en plusieurs nouvelles formes redoutables. Le jeu propose également un système de combat en temps réel mis à jour qui permet aux joueurs de se déplacer librement dans le champ de bataille, d'exécuter de puissantes attaques à l'unisson et de tirer parti d'un nouveau système d'alignement élémentaire pour une profondeur encore plus stratégique. Dawn of the New World donne aux joueurs le contrôle total sur une liste complète de personnages de Tales of Symphonia et d'alliés monstres, leur permettant de personnaliser leur aventure en des centaines de combinaisons uniques.
Le guide officiel de Tales of Symphonia - Dawn of the New World
Le guide de Tales of Symphonia - Dawn of the New World de x pages est édité par Bradygames et est sorti en anglais.