Guide officiel Star Ocean Till the End of Time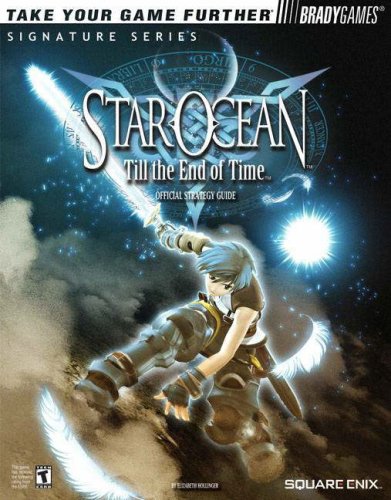 Présentation du jeu
Premier volet PlayStation 2 de la célèbre série RPG de science-fiction, la version Director's Cut est considérée comme l'aboutissement de la véritable vision du développeur. STAR OCEAN a été initialement publié avec deux versions au Japon. Le temps de développement de la version nord-américaine a été prolongé afin d'intégrer les fonctionnalités supplémentaires de Director's Cut, la seule version américaine du titre. STAR OCEAN s'appuie sur les concepts de premier plan des jeux précédents de la série et exploite les capacités technologiques de la PlayStation 2 pour les surpasser. De plus, la plus grande capacité de données de Director? S Cut permet de multiples extras supplémentaires pour fournir le package de jeu le plus complet possible. Intégrant les nouvelles fonctionnalités avec de magnifiques séquences cinématiques étendues et un système de combat en temps réel inégalé, y compris un nouveau VS. En mode mode, STAR OCEAN attirera à coup sûr un nouveau groupe d'admirateurs et ravira les fans de longue date de la série. Le protagoniste de STAR OCEAN, Fayt Leingod, emmène sa famille et son amie d'enfance Sophia Esteed sur la planète Hyda, administrée par la Fédération, pour des vacances bien méritées. Leurs vacances de rêve se transforment en cauchemar lorsqu'Hyda est attaquée par une armée spatiale inconnue. Dans le feu de l'attaque, Fayt est séparé de Sophia et de sa famille et entame une quête émotionnelle dans l'inconnu pour retrouver ses proches.
Le guide officiel de Star Ocean Till the End of Time
Le guide de Star Ocean Till the End of Time de 272 pages est édité par Bradygames et est sorti en anglais.