Guide officiel Star Ocean The Last Hope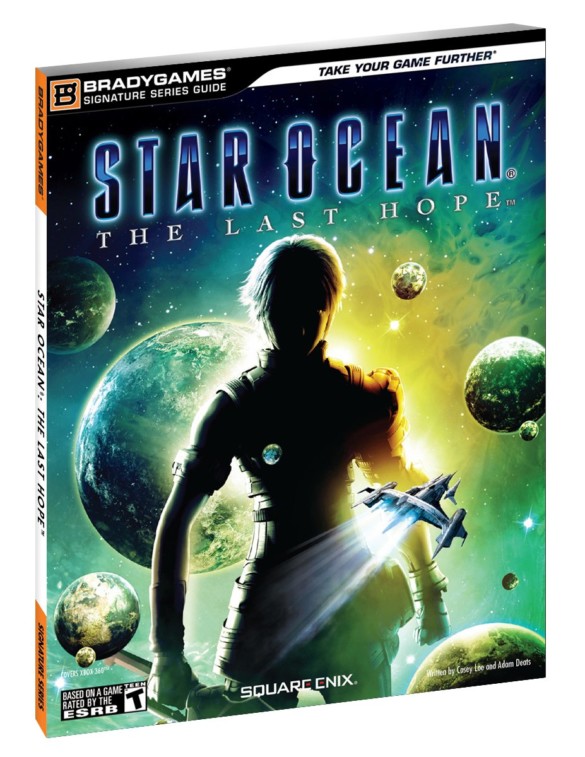 Présentation du jeu
Nous sommes en l'an 2087. Après la troisième guerre mondiale, la Terre a été ravagée et la population décimée par la dégradation de l'environnement. Les pays qui ont survécu se sont unis pour former les nations du Grand Unifié et ont tourné leurs yeux vers le ciel - vers l'espace. Edge Maverick et son ami d'enfance Reimi Saionji sont choisis comme membres pionniers de la Space Reconnaissance Force, créée pour rechercher de nouveaux mondes au-delà des étoiles. Leur navire, le Calnus, prend place sur la rampe de lancement lunaire avec quatre autres vaisseaux de la première flotte de reconnaissance. Ces navires - le dernier espoir de l'humanité - décollent un à un et rejoignent le trou de ver en attente qui mène au vaste océan étoilé. Et ainsi, Edge et son équipage commencent leur voyage à la recherche d'un nouveau refuge pour l'humanité ... et d'une seconde chance.
Le guide officiel de Star Ocean The Last Hope
Le guide de Star Ocean The Last Hope de 320 pages est édité par Bradygames et est sorti en anglais.