Guide officiel Silent Hill homecoming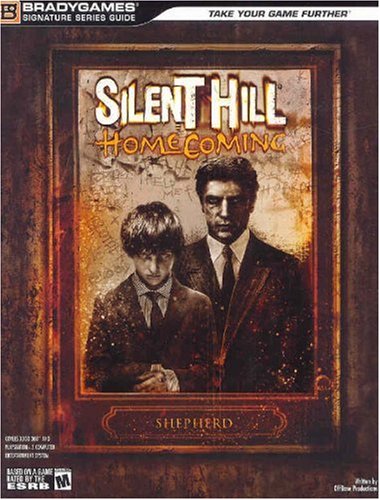 Présentation du jeu
The game thrusts players into a shadowy world of chaos and terror with atmospheric graphics and an original storyline that sheds new light on the desolate, fog-shrouded town of Silent Hill. Silent Hill: Homecoming follows Alex Shepherd, a war veteran returning home from an overseas tour of duty to investigate the mysterious disappearance of his younger brother, Joshua. His travels lead him through the small, insular community of Shepherd's Glen and eventually through the hauntingly empty streets of Silent Hill. Building upon the series' trademark foundations of atmosphere, adventure and storytelling, Silent Hill: Homecoming introduces players to a frightening new experience. When confronted by the perverse incarnations of evil that roam Silent Hill and Shepherd's Glen, players are able to utilize an enhanced combat system and execute a number of offensive and defensive maneuvers as they experience every terrifying encounter with the game's numerous nightmarish creatures. Players also have to solve a variety of puzzles as they progress through the highly atmospheric game world, using cues from the environment to unlock Silent Hill's darkest secrets. Continuing the series' tradition of standout music and sound design, Silent Hill: Homecoming features an original soundtrack by famed composer Akira Yamaoka.
Le guide officiel de Silent Hill homecoming
Le guide de Silent Hill homecoming de 208 pages est édité par Bradygames et est sorti en anglais.