Guide officiel Rise of the Tomb Raider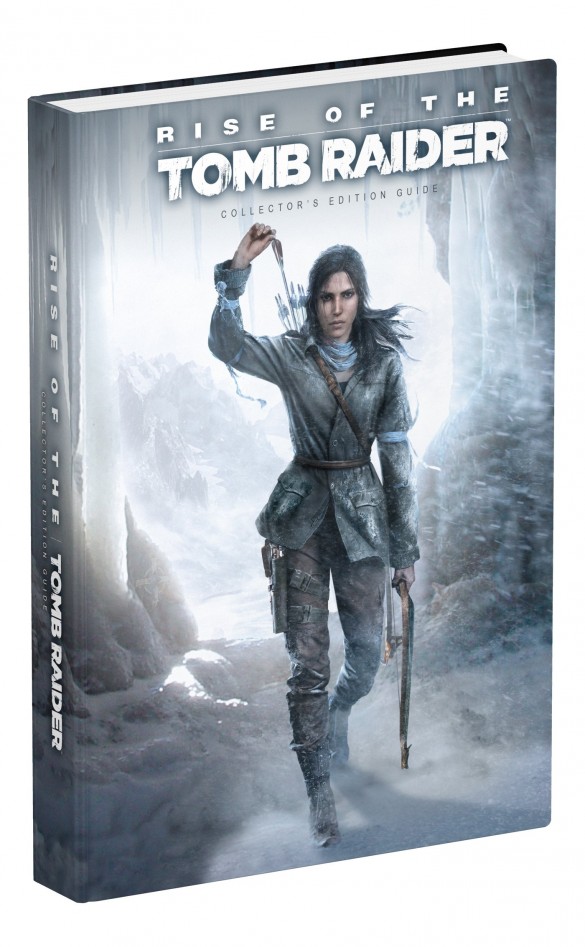 Le guide officiel de Rise of the Tomb Raider
Rise of the Tomb Raider est un jeu d'action sorti le 15 novembre 2015 sur Xbox ONE et 360. Il sortira sur PC le 28 janvier 2016 et dans le courant de l'année sur PS4.
Il s'agit de la suite du Tomb Raider précédent. Cette saga liée à l'avènement de la Lara Croft que l'on a connu sur PS1 et PS2 est toujours centrée sur les événements qui ont amené l'héroïne à devenir une aventurière. Dans cet épisode elle revient plus aguerrie et meurtrière !
Le guide officiel
Le guide officiel de Rise of the Tomb Raider est édité par Primagames et est sorti en anglais uniquement. Le guide est disponible en version Collector limitée et en version standard. Le guide est accompagné d'un code bonus ajoutant quelques contenus additionnels ainsi que dans sa version collector d'un porte clé avec une impression en métal du piolet de Lara.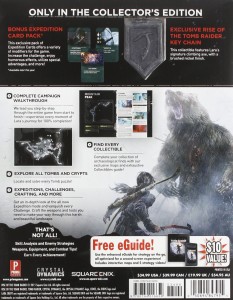 Voici ce que l'on retrouve dans le guide au niveau du contenu :
Cheminement complet de la campagne : Le guide vous amène étape par étape à travers tout le jeu. Idéal pour avoir 100% de réalisation
Trouver tous les objets : compléter votre collection d'objets !
Explore toutes les tombes et les cryptes du jeu : le guide vous donne leurs emplacements et leurs solutions
Activités annexes : Expéditions, challenges, crafting et plus encore
Compléments : Analyses des compétences, stratégie des ennemis, informations sur les armes, l'équipement et des astuces pour les combats
Trophées et succès dévoilés
Sur Amazon, pour voir la version standard il faut aller sur la version collector du jeu et cliquer sur "Broché".