Guide officiel Prince of Persia : Les Sables du Temps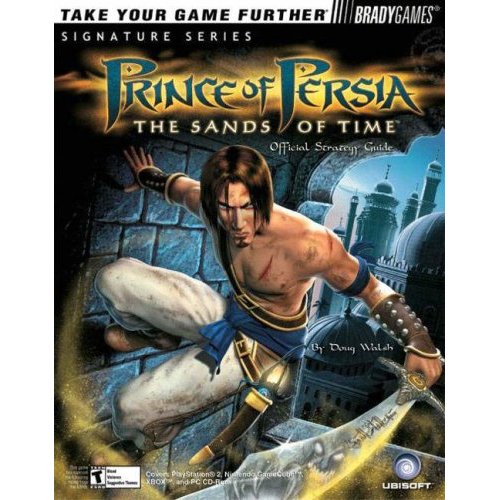 Le guide officiel de Prince of Persia : Les Sables du Temps
Prince of Persia : Les Sables du Temps est un jeu vidéo sorti initialement sur PS2, PC, Xbox et GameCube en 2003 et développé par Ubisoft. Le jeu a été ensuite adapté sur GBA et Téléphone portable puis sur PS3 via le PSN.Prince of Persia : Les Sables du Temps est le 4ème de la série.
L'histoire raconte les aventures du prince de perse qui, trompé par le grand vizir, se retrouve à ouvrir les Sabliers du Temps. Involontairement, le sablier ouvert se déferle sur le palais du Sultan et transforme les habitants du palais en monstre du sable. Pour sauver les pauvres malheureux le prince devra déjouer les plans du grand vizir en se frayant un chemin dans le palai à cout d'acrobatie et de combat !
Le jeu a rencontré une excellente critique de la part des joueurs et ces deux suites l'Ame du guerrier et les deux royaumes composeront une trilogie.
Le guide officiel
Le guide officiel de Prince of Persia Les Sables du Temps est édité par Bradygames et est sortie uniquement en anglais. Composé de 160 pages le guide semble illustrer parfaitement le parcours du prince dans les différents énigmes et obstacles ! Je n'ai que très peu d'informations sur ce guide mais il semble être composé de :
Cheminement avec explications détaillées pour les phases de plateforme
Bestiaire des monstres du sable
Inventaire de l'équipement et des objets
Secret du jeu
Stratégie de combat des boss
Si vous avez des commentaires sur le contenu du guide n'hésitez pas à faire partager votre connaissance !