Guide officiel Muramasa – The Demon Blade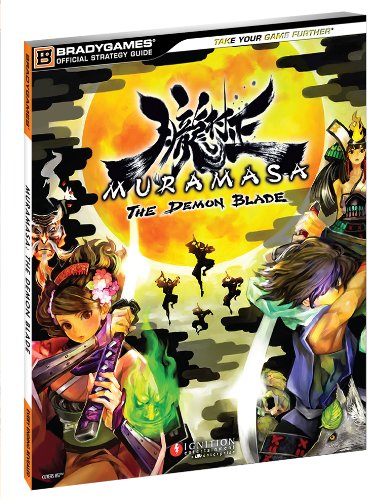 Présentation du jeu
Basé sur l'ancienne tradition japonaise, Murumasa: The Demon Blade plonge les joueurs dans l'ère mystique des Genroku, dirigée par le shogun habile Tsunayoshi Tokogawa. Mais cette culture est menacée. La soif de pouvoir de Tokogawa mène à un conflit sur les lames de démon extrêmement puissantes, bien que maudites. Utilisés dans la haine, trempés dans le sang, les lames maudites condamnent ceux qui les utilisent à la tragédie, à la folie et à des morts prématurées. Alors que le chaos se propage, des habitants de l'au-delà envahissent leur royaume alors que ces épées malveillantes invoquent des esprits maléfiques - ainsi que les dieux Dragon et Démon. Muramasa: la lame démon transporte les joueurs dans une mythologie peu connue, imaginée par les créateurs de la célèbre Odin Sphere. Les joueurs jouent le rôle de ninja ou de femme kunoichi, utilisant leurs prouesses de ninja pour traverser les niveaux intelligents à défilement latéral caractérisés par une progression verticale ainsi que par la progression horizontale traditionnelle.
Le guide officiel de Muramasa - The Demon Blade
Le guide de Muramasa - The Demon Blade de 143 pages est édité par Bradygames et est sorti en anglais.