Guide officiel Diablo 3 : Reaper of Souls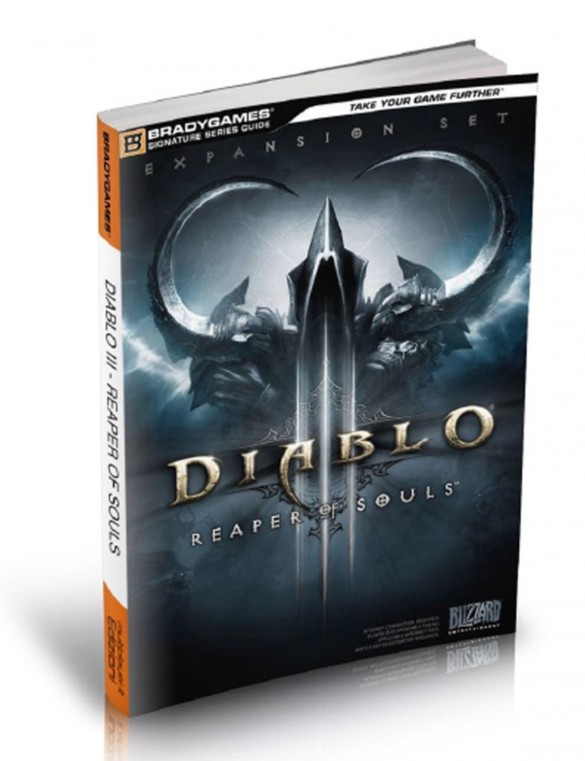 Le guide officiel de Diablo 3 : Reaper of Souls
Diablo 3 : Reaper of Souls est une extension de Diablo 3 (la première) sorti le 25 mars 2014. Découvrir l'univers de Diablo 3 avec le guide officiel.
Cette extention permet de faire avancer l'histoire avec un nouvel acte. On retrouve également une nouvelle classe jouable : le croisé ainsi que le mode de jeu aventure
Le guide officiel
Le guide officiel de Diablo 3 : Reaper of Souls est édité par Bradygames et est sorti en Français. Ce guide couvre uniquement les nouveautés apportés par l'extension Reapers of Souls. Vous aurez des informations sur :
Le croisé : détaille de la nouvelle classe
le cheminement du nouvel acte
Bestiaire des nouveaux ennemis
le mode Aventure et les Primes
en savoir plus en profondeur sur les compétences des héros classiques, les recettes d'artisanats, les hauts fais et les défis
Le guide est assez pertinent au niveau de son contenu et satisfera les fans de la série. Attention toutefois si la partie cheminement est très complète les informations sur la nouvelle classe est un peu plus légère. Un bon guide.