Guide officiel Breath of Fire Dragon Quarter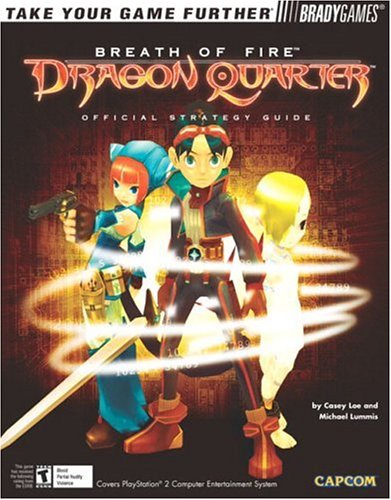 Présentation du jeu
C'est une quête épique aux proportions magiques. Vous vivez dans un autre temps ... dans un autre endroit ... dépourvu de toute source de lumière. Vous faites maintenant partie du monde souterrain. Déjouez vos ennemis menaçants pour atteindre votre mission ultime. Vous seul pouvez découvrir le moyen de sortir du donjon en labyrinthe qui vous enveloppe, vous et vos amis. Échappez à vos ravisseurs souterrains et atteignez le monde des vivants.
Le guide officiel de Breath of Fire Dragon Quarter
Le guide de Breath of Fire Dragon Quarter de 160 pages est édité par Bradygames et est sorti en anglais.