Guide officiel Bloodborne : The Old Hunters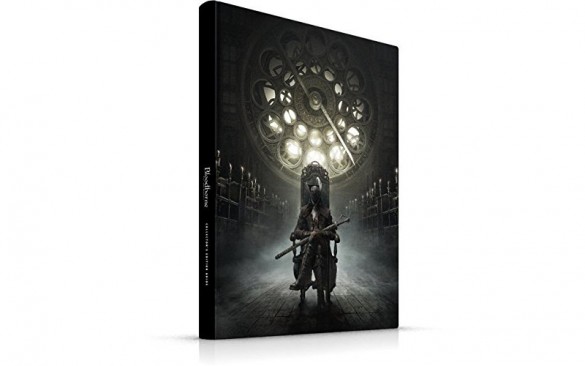 Le guide officiel de Bloodborne : The Old Hunters
Bloodborne : The Old Hunters est un DLC du jeu Bloodborne sorti le 24 novembre 2015 sur PS4. Le DLC est un vrai plus pour les gamers qui veulent du gros challenge. En effet, cette extension entend relever encore plus le niveau avec une difficulté accrue avec en parallèle une flopée de nouvelles armes qui diversifie le gameplay.
Le design est toujours aussi réussi et les boss vous donneront du fil à retordre avec leurs patterns complexes.
Le guide officiel
Le guide officiel de Bloodborne : The Old Hunters est édité par Future Press comme pour le jeu d'origine et uniquement en anglais. Le guide, sorti uniquement en version collector, couvre donc uniquement les ajouts apportées par ce nouveau contenu. Très réussi comme son ainé, le guide vous accompagnera tout au long de votre difficile quête dans les terres de Yarhanm.
Le guide commence par vous détailler ce qui change par rapport à Bloodborne et analyse l'impact qu'a l'extension sur la progression du jeu complet.
Voici ce que l'on retrouve dans ce guide :
Cheminement complet : grâce à des cartes magnifiquement illustrées le guide vous aidera à trouver votre chemin et surtout à ne rien manquer !
Les nouveautés de l'arsenal : avec l'extension l'arsenal a presque doublé il était donc important de dédier une section à ça.
Les ennemis : après des heures de tests et de combats par les rédacteurs du guide apprenez les tactiques qui marchent !
Histoire, quête, connexion entre les personnages : cette section complète du guide vous dévoile tout !
Artwork : enfin on retrouve une section artwork avec les plus belles illustrations !